Ask every qualified musician you know, and they'll tell you of a certain music podcast they use to get them through the day. This is especially so for music lovers with good knowledge of the net – if you know where to look, you'll be sure to find something that's worth your time. That's inspired us to carry out wide research and bring you the best podcasts. Some aren't as popular as they should be, but you're sure to have the time of your life.
Know What You're Looking For
It's quite crucial to understand that different podcasts will serve different purposes. Some will be purely informative while others will seek to explore all the gossip in the music industry. Some will teach you about music and scaling through the heights and some will only give you real life music experiences. You just have to know what you're looking for in podcasts for musicians.
The New York Times Popcast
When you become a desperate follower of Cardi B and honestly consider Migos some form of legends, you'll want to know the latest developments in real-time stories. News on your best artists coupled with the latest releases and some old time hits. When considering what podcast for musicians to start you off on your podcasts journey, Popcast would be a perfect choice for all your glassy gossip.
DIY Musician
Remember what it felt like when you were beginning your musical journey? Probably you are starting your music journey right now and are already overwhelmed since you're taking up more roles than just merely singing. You're probably lacking support and have decided to produce your own music, record it, and market it and whatnots. Well, it's very doable, but it calls for skill and dedication. Get a chance to get quality advice from recognized industry figures that have already made it in their niche.
Sound Opinions
The longest-running show of its kind – falls squarely in the league of rock 'n' roll ancestors, we present Sound Opinions. The show features several veterans who first started in 1993 and will be sure to give you a wonderful time and some insights too. Music podcasts for musicians should offer consistency in attracting people and Sound Opinions knows this best.
Disgraceland
In as much as music podcasts for musicians talk about music and interview recognized figures, you could always do with a little bit more of thrill and entertainment. You know what you hear on TV and radio concerning your favorite artists but how well do you actually know them? In cases of criminal activities, how well do you think those stories are actually told and how much do you think is covered up? Disgraceland takes you through a different path by keeping you hooked on all the indecent undertakings and actual criminal happenings affecting the music industry. You just can't touch that dial!
Déjà Vu
If you want a whole diss-track written for you, try comparing Kendrick Lamar to Tupac on his face! Musicians hate it whenever they're compared to other musicians especially if the object of comparison is of questionable character. In short, most musicians like to feel like they're gods – can't be likened to any other beings. But it's often the case where you find music lovers finding more than one comparison between past musicians and their influence on existing ones. We might as well have that talk with the most informed individuals in the industry and we get to see how old souls get to be reborn and live again even in the present.
Soundworks Collection
It's pretty educative whenever you're talking with certain industry leaders. Nonetheless, the talk becomes really constructive once you've combined different industry personalities and bring all that knowledge to the table. In other words, it's not enough when you just interview artists and other publicists; once you've brought in sound designers, film composers and the likes, that becomes one podcast for musicians you can't be found missing!
Dissect
Even before partnering with Spotify, Cole Cuchna was already doing a wonderful job in his one-man army music podcast where he brings in a different sensation. He spends time on his music podcast analyzing and dissecting a music album into bits which could take over 20 hours to fully cover. He breaks down an album a song at a time and each season differs depending on the size and nature of the album. Some of his best works include the analysis on Kanye West's My Beautiful Dark Twisted Fantasy and Kendrick Lamar's To Pimp a Butterfly.
Couch Wisdom
There are plenty of qualified music schools which have helped thousands of musicians in the past. Some have a deeper focus on the younger learner and others will take students of all ages. Nonetheless, some knowledge you just don't acquire from school but have to learn on your own. In that light, Red Bull has done a wonderful job in compiling this podcast for musicians with the main aim of informing. Red Bull Music Academy gathers 'lecturers' with a wide industry knowledge who get to share it out on Couch Wisdom. Some of the best speakers from the already featured series include Alex Tumay, Bjork, Q-Tip and Kaytranada. There's no looking back once you get started on this podcast for musicians.
Questlove Supreme
You obviously know Questlove or have heard some of his best hits. What you probably haven't heard is Questlove giving you one-on-one on music love. The podcast for musician features other well-recognized personalities who all had a little humor, gloss and a ton of experience from their years in the industry. You'll enjoy intelligent discussions from Scarface, label executive Jason Flom, Steve Miller & Charlie Wilson, and Grammy-winning sound engineer Michael Brauer, among many more. Access all the action on Pandora.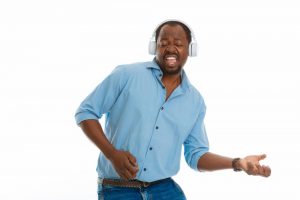 Music, Money & Life
It's vital for every musician to know stuff about music – it is even more important when they have that knowledge combined with useful money knowledge and life lessons to get you on your way. This music podcast for musicians is all about that – talk on money, life and a lot to do with music.
Conclusive Thoughts
Presently, there are more than a couple thousand podcasts for musicians with each promising to offer something different. You just need to know what you're looking for whether it be industry news, glassy gossip or simple how-tos to see you through your music career. If you don't know what to look for, however, the mentioned choices are a good place to start your podcasting journey.