Teaching and educating kids is one thing – of course, it fills the parent with joy to see their young bundles of joy succeeding academically. But most of the time, we take a passive role in their academic excellence through paying their school fees. We leave the teachers to do most of the work as we get to see the efforts by the end of the term or semester. Now, teaching our children an art, like painting, singing or dancing; now that's something else altogether. I'm sure there is a form of art out there that inspires you.
Learning to Dance Made Easy
What inspires us here is music and a lot of dance. We pride ourselves in having the privilege to help you through your journey as you teach your child all about music and dance – whether it's from a musical instrument, vocal classes, or even ballet dancing.
Most parents, nonetheless, prefer to supplement all forms of studies with other material. We would actually advise everyone, both learned and learning dancers and musicians to make good use of a book about dance and music in general. In that light, we've compiled a list of 8 of our best-researched dance books that'll get your kid's dancing to quintessential style.
Ballet Shoes
By Noel Streatfeild, Diane Goode
When you start a music career, you never see the uphill tasks it takes to reach a certain peak. Sometimes you actually never realize that peak or things happen and your vision changes as you dedicate your focus elsewhere. The book is about three little orphans who've decided to change and save their lives as they assist their new family by becoming members of the Children's Academy of Dancing and Stage Training. Your kid will have the time of their lives and you'll surely enjoy a good read too.
A Ballerina Cookbook: Simple Recipes for Kids
By Sarah L. Schuette
Schuette does a pretty handy combination of mixing dance with the kitchen. Young dancers who want to also find their way around the kitchen are likely to find pretty easy manuals and recipes. Teach your kids easy names and applications of words such as Tutu Toppers and Prime Ballerina. Easy snacks for ballet dancers which might be pretty useful as they grow up and their dance careers flourish.
Dance Trilogy (1) – Born to Dance
By Jean Ure
Once your kid develops and gets a deeper interest in books, you can think of introducing dance series novels to them. The storyline should be thick enough and yet laid out in simple terms to ensure they understand and aren't lost in the process. This book about dance features a kid's life as they discover dance – ballet to be specific – and makes friendships along the way as they discover life. Inspirational, motivational, full of wise teachings and a sure good job from best-selling author Jean Ure.
Fantastic Beasts and Where to Find Them: The Original Screenplay
By J.K. Rowling
I'm yet to come by a single soul that wasn't impressed by Harry Potter. How about a taste of Rowling's screenwriting debut! Magizoologist visits New York hoping to shorten his stay. Nevertheless, once his magical case goes missing, and some of his fantastic beasts escape, there's only trouble in the air and he has to overstay his welcome. What a thriller!
A Time for Dancing
By Davida Wills Hurwin
Your emotions are likely to run high, let alone your children's. This classic book features a life of long-time friendships from, childhood to building careers to unexpected happenings. The book is a perfect illustration of what real friendship smells like and what it means to be there for each other. The dance book culminates to a peak when one of the two friends is struck by a disease that threatens to take away her friend. Read through the pages with a hankie because the tears might not spare you. A sure utopian debut from a writer to be watched!
Firebird
By Misty Copeland
In as much as we offer dance lessons, we strongly believe inspirational words from established dancers go a long way to create an impression in the mind of a growing child. Perhaps your pleas of hard work will come much better from the 1st African American female principal dancer under the flourishing American Ballet Theatre. You never know, they might just as well grow to become even better shooting stars.
The Fairy Dancers
By Natalie Jane Prior
Your young kids will fall hopelessly in love with the development of the story and the extra fun from the magic twirls, hops and skips. The three little girls become fairy dancers every Saturday and enter another world. It's all fun and dance in the fairy world and includes teachings on friendships. Could be a good place to start off your 4-year old who has an interest in dance.
Ella Bella Ballerina and Cinderella (Ella Bella Ballerina Series)
By James Mayhew
When a young girl studying ballet loses her slipper, her baller ballet teacher recalls the Cinderella story and recounts it to the kids. With heightened interest, little Ella lingers around the theatre after classes and locates the teacher's music box. As she listens to the story a second time, magic happens and the fairy godmother appears and transports her to Cinderella's world. The twists and fixes inspire a keen interest and anticipation and you'll be happy to watch your kid flicker through the pages of this dance book.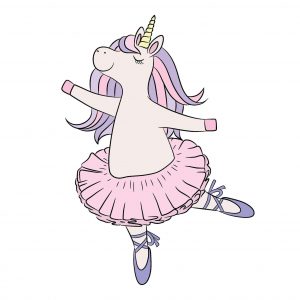 Final Remarks
You need a wise strategy when looking for a book about dance for your young ones. You might buy them manual manuscripts that'll have them hating dance instead of building on their moves. The younger ones prefer story books – give it to them that way. This way, they'll build interest in their own way and develop as they grow. The examples given above of dance books should set you well of your kids' training journey. Should you aspire to take the next step of introducing them to a dance school, we would be honored to take your kid's hand through the path.
Fan of music and dance, discover your rankings: