Singing and coming up with simple constructions in the form of music is one thing – everyone seems to be getting in the market especially with the unlimited forms of digital marketing present as of now. Nonetheless, some upcoming musicians find themselves in that hot seat where they have no marketer, promoter or an agent to do the hard work. When starting in the music industry, one is expected to hassle and struggle up the ladder before they can be in a position to remain calm and composed.
Album promotion in Dubai is quite complex; young artists in Dubai seeking to make a name for themselves in the music scene often find it difficult when doing it alone. It should be observed that the Dubai market is quite fragile and sensitive – not all the methods applied elsewhere will promise you success here. That notwithstanding, we have compiled some simple tips that will help any young artist in Dubai – whether you've been in the industry or are just coming in. Apply the ones that make the most sense to you as you put the rest into consideration.
Start With Establishing a Brand
The best thing you could do in the music scenes in Dubai is come out with a different appeal. Everyone currently appears to be following the trend – there is minimal actual talent that gets people talking for long. Before you even start your music marketing and album promotion in Dubai, you need to have set yourself apart from the crème. What makes you different from the next young artist in Dubai who's producing their album in the next studio? Is it the manner in which you deliver your music? Is your music itself auspicious or totally lackluster?
Establishing a brand may take quite a while – it may actually take the whole of your music career to fully establish the brand you have in mind. Nevertheless, it is entirely appropriate to present yourself differently or risk making losses instead. Let the people here recognize you for some particular trait, and you can be sure to always have a loyal audience. The worst thing you could do in showbiz is copying a certain style – not only will you appear as a complete forgery; you're also likely to get more dislikes than appreciation.
Have Consistency & a Double Portion of Content
As you plan on your next album promotion in Dubai, remember to always come up with content. Nothing appeals to the bigger fan base than real content – having meaning steaming from each song you construct sets you in quite an enviable position. Once you combine this talent with consistency in producing your music – that's a sure win for you. Young artists in Dubai have in often cases found themselves victims of first time hits followed by a pitiful deterioration which has a negative impact on their self-esteem. This is because most slacken their efforts after successfully producing a hit and when the next album comes out, it's nothing in comparison to their originals.
This calls for constant vigilance and research on the part of the young artist. They should always be looking for new and better ways to make their next songs way better rather than focus on past successes. Laith Michel here at our school of music and dance suggests that the next biggest thing that seems to fail upcoming musicians after poor content is pathetic timing in album releases.
Accompany Your Website with a Mailing List
Every young artist in Dubai should embark on opening a quality website as the first thing once they decide to come out from hiding and display their talent to the world. A website gives you direct and easy access to most of your fans and also gives them a chance to know all that's happening to you. What's more, with time and experience, you can use your website as an educative tool to inform your audiences as well as keep them on the know on news and events that they should be aware of.
Having a website also gives you a chance to reach out to your fans directly through their emails. With this interaction, if nurtured properly, you're only likely to amass more referrals as well as make more sales. Your mailing list and website should be top places where anyone can get access to your albums and other works. The key is to be interesting enough consistently to ensure your audience isn't transferring all your mail to trash or spam.
Take Social Media by Storm
Social media could be the one master-key that could open up all your doors during your album promotion in Dubai. Nevertheless, social media has now become a game – you have to be a qualified player if you are to make any headway. You first start by monitoring several platforms and deciding the ones that work best to your advantage. This is the platform where the biggest numbers of your fans are to be found or otherwise, the one likely to bring in the biggest returns on investments.
Take Slow but Sure Steps
Once you've identified this platform, take your strategy to the next level by monitoring the ins and outs of the social base. Get to know the best times to post, identify how to best deliver your message and posts and above all, make sure you promote customer engagement by making your fans a part of the decision making process. You could engage them by asking them questions or even having them make suggestions for names that you'll give your next album. Whatever the tactic used, as long as your followers are interacting with you on social, you can be assured of those sales as they will feel like a part of the bigger picture.
Have Pre-Orders Ready
It's funny how you'll find thousands of people rushing to make purchases of a commodity especially when it's the limited version of the commodity. This same principle could apply perfectly for your album promotion in Dubai. This marketing strategy especially works best in Dubai especially if you have already developed a loyal following. This is therefore all dependent on your efforts coupled with smart tactics.
As soon as you embark on your album promotion in Dubai, ensure the albums are ready for pre-orders. This starts with creating a buzz about the album – as long as the word is already out there that your album will be released soon, you're likely to start receiving calls for early orders. Doing this also gets you ready for the interviews you'll be attending upon your album release. Wherever the interview will be held, whether on radio or TV, you'll have your albums ready to answer any call to action.
Time to Go Live
There is a whole bucket-list of platforms where to digitally promote your music live. However, just because you have all the tools easily accessible doesn't mean you should promote your whole album on digital. There is still the power of actual fan interaction and music moguls such as Jay-Z can clearly tell you so. The person-to-person experience creates a bigger buzz around your album than doing it all on the net.
Don't Panic
It's time to consider organizing some gigs to build up the pressure and talk about your album. Young artists in Dubai can undertake to play in the many music venues popping up by the day. Underground artists are actually gaining bigger attention than the already established artist because of such venues. Let the gigs and tours be affordable for the bigger majority since you're still penetrating the industry. Don't allow your fans to only see you on phone at all costs – after all, it's true what they say; out of sight, out of mind.
Consider Other Media Too
Other than Facebook, Instagram, Twitter and the likes, there are also other sources you could make your album available and still make some coins. Consider partnering with music providers such as Spotify, Deezer, Apple Music, iTunes, GooglePlay, Amazon and such like. This gives you access to an even bigger following. You'll be gutted if your playlists are found missing on such media during your album promotion in Dubai.
Bloggers & Press Help
A good number of people have built trust in bloggers and often depend on their word before making certain decisions online. This is especially so in Dubai where the bigger majority is to be found online and mostly sourcing for information across websites. Having a blogger in your album promotion plan will go a long way to stem your authority and give you credibility.
The Key is to Stay Within Your Limits
When choosing a blogger for your album promotion in Dubai, consider going for a writer who is within your own budget line to prevent extravagant spending. In addition to that, a genre-centric blog will give you access to your particular fan base – this is because the content will be specifically written to feature your music style.
Other than that, you can think of making use of radio as part of your album promotion strategy. Take the few interviews you're able to source out and present yourself to the level best. While doing so, you can also come up with podcasts for your songs, make use of the local newspaper and magazines and if possible, get any chances you can to air on TV. It's all about getting your face seen and your message clearly delivered.
Ever Considered Some Merchandise?
Yes, you're releasing a whole album; I bet you're hoping against all hopes it's going to be the next hit album on our screens. Still, you have a chance to make more sales from more than just your album. You can accompany the album with pretty cool merchandise like giveaways such as CDs, printed stickers or even t-shirts. Whatever the merch is, make sure it communicates about your brand and speaks for you even when you're not marketing it. This kind of bold calculated move goes a long way to cement your presence in your niche and even gives you better chances to win new admirers.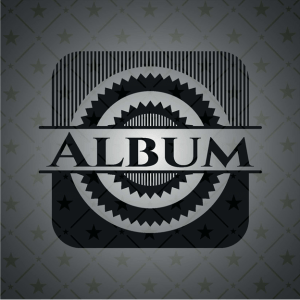 A Little Help?
You may still be stuck on how to come up with a quality website that should grow through time and other changing factors. Well, you may not yet be a qualified developer but coming up with a website is quite easy right now. Young artists in Dubai could make use of Bandzoogle to easily come up with music websites. You are allowed to modify it and configure it as you see fit. Moreover, you rest assured of a smooth time especially if you make use of the built-in promotional tools on this platform. With Bandzoogle, the young artist will enjoy a built-in mailing list, ability to receive pre-orders, social media integrations, events calendar, blog and so much more.
Build Your Connections
It's quite understandable for upcoming musicians who are running it solo to often find themselves in tricky situations which could be avoided if they had certain connections. In as much as you are carrying out your album promotion in Dubai independently, it's still crucial to build and maintain connections along the way.
As you progress through your musical journey, you'll definitely come across certain figures, choreographers, producers, artists or even designers who might come in pretty handy along the way. It's actually advisable to even keep a close connection with the fans – especially the very loyal ones as they may be the very ones to connect you to your destiny.
Don't Underestimate the Power of Connections
In other words, be willing to connect on a genuine level and maintain those relationships. You just don't know where you might need the help, or even where the help might come crawling from. This calls for humility, respect and good communication skills as you relate with your followers. Connections will especially come in handy in the Dubai setting where it's a common thing to see people helping each other discover their full potentials in the business world.
In the midst of your album promotion in Dubai, ensure you don't lose of the actual vision and remain on course. The main mission is to see your music career scale through unimaginable heights – whatever you do with your success is entirely up to you. All the best young artist!